Axis 370 - Coax Printer Interface
for 3270 Mainframe Printing
Convert Any Parallel Printer to a Coax Type Mainframe Printer

PLEASE NOTE: The AXIS 330 Cobra Printer Interface has been discontinued. These are only available as refurbished products. Please call us at (800)597-2525 with your specific needs and to check availability. Please CLICK HERE for other Printer Connectivity options.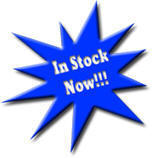 Overview
The compact AXIS 370 Cobra IBM 3270 Protocol Converter gives you a fast and efficient printing solution in IBM mainframe systems.
The AXIS 370 Cobra is directly connected to the Centronics port of the printer and supports all major ASCII printers on the market. Axis' dedicated high-speed communications processor gives the AXIS 370 unmatched throughput.
Axis Print Servers and Printer Interfaces
Click here for more information on Axis Coax Printer Interfaces.
Click on item below to go to:
Axis 5570e - IPDS Ethernet Print Server
Axis 5470e - 10/100mb Ethernet Print Server for IPDS over TCP/IP
Axis 370 - Coax / Coaxial Printer Interface Protocol Converter
Axis 330 - Twinax Printer Interface Protocol Converter
Axis AX-7 - Coax Printer Interface - Protocol Converter
Axis AX3 - Twinax Printer Interface - Protocol Converter
Twin Data Corporation Printer Connectivity page