I-O 2677M Twinax

Display Module
for

System i, i5,

iSeries, AS/400 and S/36

An

InfoWindow Compatible


Modular

Twinax Display Station/Terminal
for the

i5,

iSeries,

AS/400 and S/36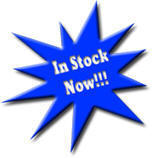 Overview
The I-O 2677M Modular Twinax Display Station is a low cost, modular midrange Twinax display station which is compact and fully featured. The I-O 2677M includes the Twinax Logic Module, a 122-key or 102-key keyboard, Twinax-Y Cable and a universal power supply.
PLEASE NOTE: The I-O 2677m is only available as a refurbished product. We also have the following refurbished Twinax terminals available. They are fully compatible alternatives to the 2677m.
The I-O 2677M provides outstanding benefits such as: (Click on Picture above for additional specifications)
Exclusivity - Exclusive features such as Twinax Monitor Mode

Multi-Session - Four session (3 Display / 1 Printer) for multi-task functionality

Compact Design - Requires minimal space

Parallel Printer Port - Printing flexibility at a very low cost. Can be System Addressable or local for screen prints (local use does not require a Twinax address)

High Resolution - Sharp, easy-to-read characters

Uses Standard LCD Color Monitor or SVGA Color Monitor* - Can use any PC SVGA PC type color monitor as the Display (*optional)
Features
Attaches to: System i, i5, iSeries, AS/400, System/36, /38, 5294, 5394, 5494, and I-O, Decision Data, Perle compatible remote controllers

Multiple Sessions: 3 Display + 1 Printer

Multiple Emulations: 3180, 3196, 3197C & D, 5251-11, 5291, 3487C Non Info Window

Host Addressable Parallel Printer Port

Multiple Language Support:
US/Canadian English, UK English, Austrian/ German, Swiss-German, French (AZERTY), Belgian (AZERTY), Swiss-French, Canadian French, Italian, Spanish, L/A Spanish, Portuguese, Swedish, Finnish, Danish, Norwegian, Dutch, and Multinational

Auto Terminating Twinax "Y" Cable
The I-O 2677M* includes a 90-Day Warranty. The I-O 2677M is a leader in modular Twinax display stations for those who have not made the jump to Ethernet connectivity and those who need the rock solid stability of "green screen" Twinax Terminals.
* Monitor not included.
Click here for more information on the I-O Corporation 2677m Twinax Terminal
| | |
| --- | --- |
| Features | Benefits |
| VESA-DPMS Power Saver Mode | Reduces power consumption on the monitor. |
| Horizontal Split Screen | 80/80, 80/132, 132/132 modes for multi-task operation. |
| Auto Dim/Power Saver Mode | Saves 40-50% of power, reduces power consumption to 18 watts. |
| Multiple Printer Emulations | 5224, 5225, and 5256 emulations allow flexible, low cost printing. |
| Printer Control from Keyboard | New Line, Form Feed, Stop, Start, and Cancel are all available from the keyboard. |
| I-O Command Pass-Thru™TM | Allows control of all user-programmable features of the printer. |
| Local Screen Print | Local print copy at any time. |
| Type Ahead Feature | Allows keystrokes to be typed when display is inhibited. |
| Record/Pause/Play Function | Up to 1570 keystrokes of Record/Pause/Playback past enter with security options. |
| Overscan/Reverse Video | Reverse the background and text of the screen. |
| Software Security | Blanks the screen and inhibits input from the keyboard without signing off the display. |
| Printer Code Editor | Allows customization of printer tables which provide attachment to various printers. |
| Twinax Monitor Mode | Diagnostic tests that indicate what is occurring on the Twinax cable. |
Technical Specifications
| | |
| --- | --- |
| Item | Feature / Description |
| Display | Supports VGA/SVGA monitors (optional) |
| Columns | 80 column - 960 x 416 or 132 column - 1056 x 435 |
Information Request Form
2677m Twinax Terminal and 2677e Ethernet Terminal
CLICK HERE to send us an email if you have any issues submitting this form.

Click on item below to go to:

122 Key Driverless Keyboards for PCs and Thin Clients
PROedge HC16 Thin Client Terminal
PROedge HC5 Thin Client Terminal
PROedge HX8 Thin Client Terminal
I-O 2677e - Ethernet Terminal
I-O 2677M Display Module
I-O 2676D AS/400 Display Station
I-O 2677C AS/400 Color Display Station
I-O 2677D AS/400 Display Station
I-O Twinax Display Stations for AS/400 & AS/36
Twin Data Display Station Page